Five Tips to Buy an Authentic Iranian Carpet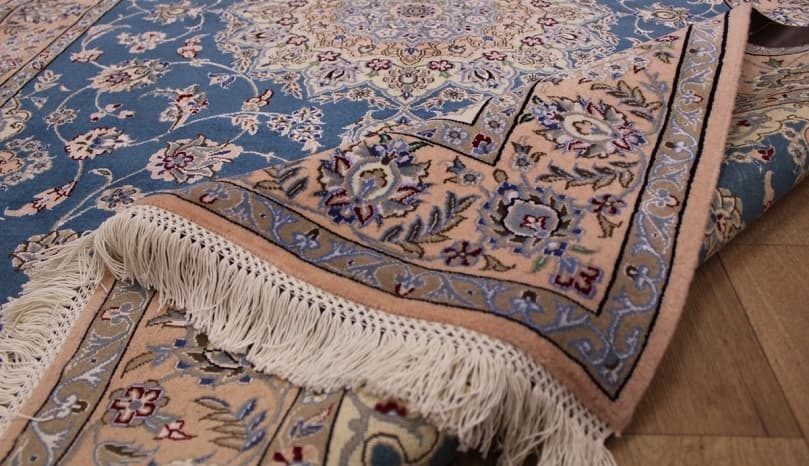 Persian carpets are simply beyond words as they are handwoven and made with extreme care. The intricate work on a Persian rug is incredible. If you are planning to buy one of the Iranian carpets for sale Dubai, then make sure that you have enough knowledge to distinguish an original one from several similar looking ones. On the surface, all carpets might look the same and equally beautiful. But if you are strictly in pursuit of a Persian carpet, you need these five tips to pick the right one.
Knot Count
The number of knots per square inch is an indication of quality. Since these carpets are handmade, you can see the knots intertwined at the back. While you are busy admiring the front of the rug, just remember to check the back once. This is a crucial tip for quality check. The number of knots per square inch should be at least 120. Even while inspecting the back portion, pay attention to the knots. If they are excessively uniform, it is a sure shot sign of machine production. If they are soft and uneven with big and small knots, it is an authentic handmade carpet.
Check the Material
Persian carpets are either made of silk, wool or wool silk. These are immune to flame and should not be confused with ordinary synthetic materials. Synthetic materials can never be compared with authentic Persian carpets. Wool is most preferred material and woolen carpets are in high demand. Pure silk carpets are extremely soft and shiny.
Natural Colors
Persian carpets are hundred percent made from natural dyes. The colors are extracted from parts of fruits, plants or any such natural substances. To make sure that you don't accidentally pick the wrong type, check the colors of carpets. Gently bend the carpet and examine the individual threads. If it is synthetic, you will see that colors are coated evenly on the fibers. If natural colors are used, it will remain on the surface and will not run deep evenly through fibers.
Pick According to Use
Though these carpets are way beautiful, it is essential that you understand the applications of each type. Woolen carpets are suitable for rough and tough use. Silk is more about enhancing the decor. Determine the area of use and choose one accordingly. You don't want to commit the mistake of getting expensive ones without realizing its uses and limitations.
Pick a Pattern
You are bound to come across a huge variety of patterns, clearly a visual treat to the eyes. But these patterns may confuse you and you might even end up selecting the wrong type that doesn't complement the interiors of your space. Floral, geometric, paisley, traditional and tribal patterns are peculiarities of Iranian carpets. If you are out to get your hands on an authentic one, make sure that you have these pattern options.
Conclusion
After reading these five tips, you are now in a better position to make an informed decision.  Zennova Carpet is your one-stop destination for authentic Persian carpets. Browse through numerous styles and designs and pick one that appeals to you the most.