Understanding the Difference Between Above and Below LPG Tanks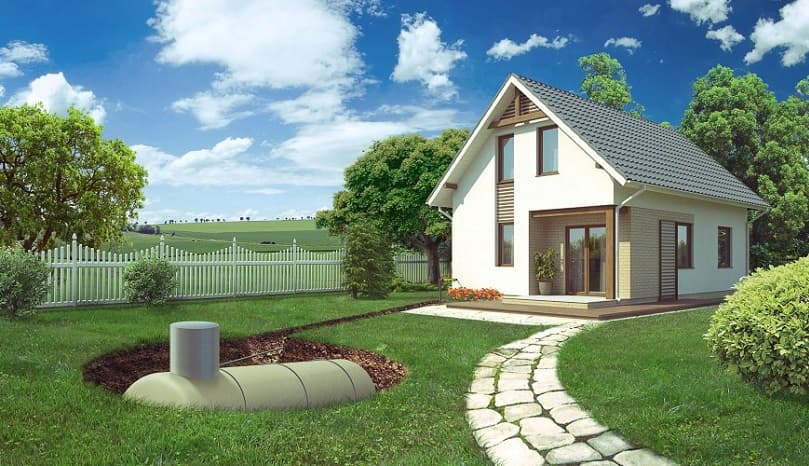 When it comes to installing LPG tanks at home, most homeowners prefer to go with underground tanks rather than above ground LPG tank installation. Part of the reason why most homeowners do so is because they feel like above ground tanks hamper the overall aesthetic of the house and its external surroundings. While aesthetics is important, there are numerous other factors that one should consider before deciding between above and below ground lpg tanks. In this article, we'll discuss these key factors so that you may make an informed decision in the future.
Cost
An underground tank is usually more expensive than an above ground one due to the extra expenses associated with it. By extra expenses we refer to the cost for excavation, installation, and corrosion protection. Apart from this the price of an LPG gas tank is depend on its size. For domestic use, we recommend tanks that can hold between 100 to 1000 gallons. Lastly, with above ground tanks the cost for maintenance will also be considerably cheaper as they are easily accessible.
Installation
Whether it be above or below ground LPG tanks, proper permits and safety checks are a necessity. For above ground, it is necessary to install concrete blocks to ensure the stability of the tank. If you are working with a credible installation agency, they will carry out most of the legwork on your behalf. Underground tanks can take upto 3-4 hours to be installed after the excavation has been completed. Also, be sure to ensure that the tank installation does not cause problems to the septic tank installed within your property.
Safety
Below ground lpg tanks are much safer than their above ground counterparts, partly due to where they are installed. They safer as they are not prone to climate changes and also if a leak were to occur. However, if your home is located in a region that is prone to flooding, it is better to go with an above ground tank. Contact your LPG gas supplier in Dubai, for more information in this regard.
Which is the Right Choice for You?
As mentioned cost, installation, and safety are the three key factors you should consider before choosing between above and below lpg gas tank installation. Both come with its own set of pros and cons, and your decision should be based solely on what is best for your home. If aesthetic and safety are important, go with below ground tanks, however if you are working within a budget, then above ground tanks are the best option for you.